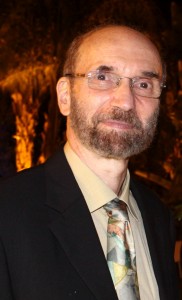 Prof. Sam Lehman-Wilzig teaches and researches in the fields of Israeli politics; Israeli & general communications; new media; the impact of futuristic technology on society; and Judaic studies. From 1991 through the present he has headed several academic teaching programs in Bar-Ilan University, among them: Head of the Division for Journalism and Communications Studies (1991-1996); Vice Chair, Department of Political Studies, in charge of Public Communications (2002-2004), and then Department Chair (2004-07); Vice Chair, School of Communication (2011-2014), and then its Chairman (2014-2016). He was also Chairman of the Israel Political Science Association (1997-1999). During sabbatical leaves he has taught overseas at: San Diego State U; Brown U; U of Maryland; Ramon Llull U (Barcelona).
Prof. Lehman-Wilzig has lectured in dozens of academic conferences, presented hundreds of public talks, and appeared in numerous TV and radio interviews in Israel and overseas. He has supervised to completion more than 60 masters theses and 16 PhD dissertations, as well as creating several novel courses and a professional workshop for PhD students. On this site you can find his personal and academic profiles, full list of academic and general publications, as well as conference presentations, courses taught, significant public service, honors & awards, significant book reviews, and other personal details.
This site is English-based with some texts (prior blogs, several articles, and two Hebrew profiles) appearing in the Hebrew original in PDF form.